Everyday life can sometimes strain the best of relationships. Severe stressors may include resentment, infidelity, intimacy issues, lack of trust, and miscommunication, or life events such as a death, a new child, a change in living situation, or loss of a job or financial worries. When problems go unresolved, or a partner is suffering from mental illness or health complications, one can feel helpless or have feelings of guilt or shame. Communicating effectively can help alleviate some of the stress and anxiety stemming from subjects of all kinds.

Couples often seek couples or marriage counselling when the relationship is at a standstill,or if they are unsure as to whether the relationship should continue.

Using the Gottman Relationship Checkup, we can review your strengths as a couple and find ways to build on them for a better, lasting, relationship. This is a thorough evidence-based evaluation.
Treatment techniques may include the following :
• Gottman Method (I have been approved by the Gottman Institute to use the "Gottman Relationship Checkup" in clinical practice and have completed the Gottman Method Couples Therapy Level 1 Training).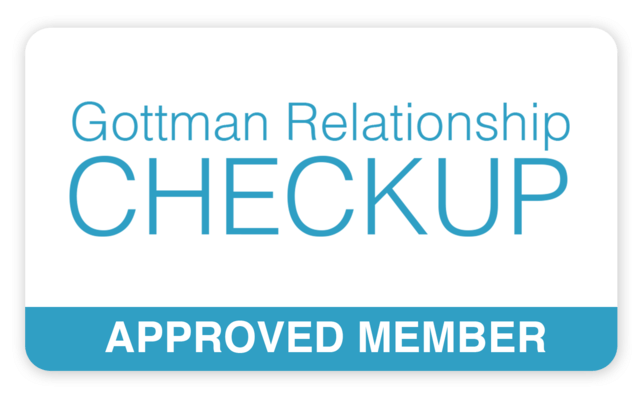 • Narrative Therapy
• Emotionally Focused Therapy
• Positive Psychology
• Imago Relationship Therapy
• Analyzing your communication
• Getting to the root of the problem
• Enhancing intimacy
• Individual counselling
If a relationship shows signs of addiction, emotional abuse, sexual abuse, or severe depression, find a therapist as soon as you can.